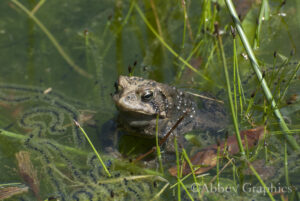 Photograph taken of the Eastern American Toad with a ribbon of eggs that are waiting to hatch. The Toad was found and photographed in the pond of Lakeshore Woods Oakville Ontario.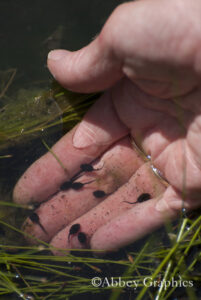 A couple of weeks later we found tadpoles from the Green Frog swimming about the pond.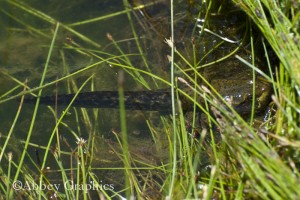 Next to them was a Tadpole growing into a Green Frog.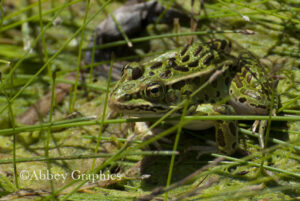 Of course we also saw a Green Frog watching over the growing family.
Last night we came across a Snapping Turtle, which we haven't seen in our area for 2-3 years so it was quite the treat to photograph this reptile.