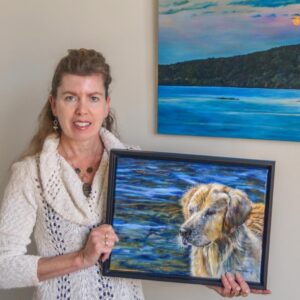 I am a wildlife and nature artist and photographer living in Oakville, Ontario, Canada which is where I have my in-home art studio. My art has been enjoyed by many worldwide. When I am not painting I am out in nature with my husband and our golden retriever.
Original works and prints are available in my Etsy Shop.
Fine Art Printed Products available in my Society6 Store.
I am also available for commission work such as pet portraits and landscapes. Contact me.