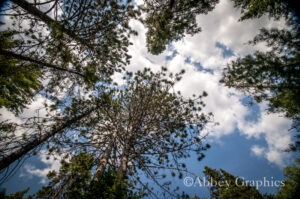 There is something to be said about looking up and seeing nothing but blue skies and pine trees. Algonquin Provincial Park offers that and so much more.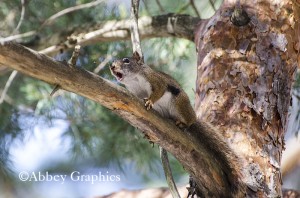 When most are back home waking up to an alarm clock, my family woke up to this little red squirrel chirping in a red cedar tree.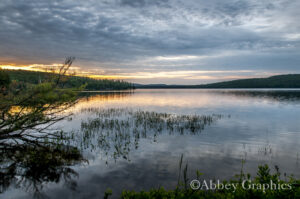 If you are up you might as well go down to the water's edge and see what good photographs might be taken. I called this one "Nature's Highlights"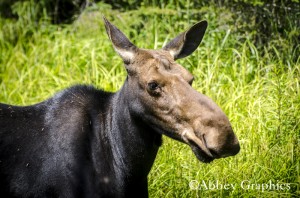 If it is moose that you are looking for then going up to Algonquin in the spring is the best bet for sightings. They usually have their young with them which is a photographers dream.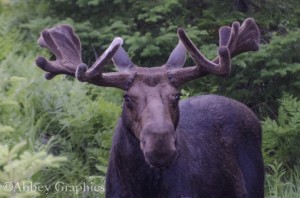 We were really lucky to see this big Bull Moose and when I say big I mean HUGE. He was rather scary and we didn't dare get of the car but just photographed from the window and safety of the car.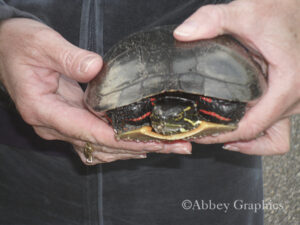 We did happen to find this painted turtle trying to cross HWY 60. I am so glad that I stopped to carry him across because after this photograph was taken and I put him in the pond, 2 cars came racing by.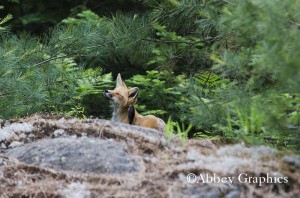 We also came across this mother sitting on the rocks along the hwy and when I stopped to take a photograph she just scratched her ear and took off to find her pups.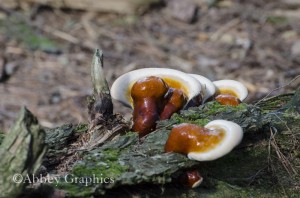 We walked a 2 hour trail that took us along lookouts and dense forests. Lots to take photographs of including these Lacquered Bracket Fungi growing on a dead log. Looked like pancakes to me. Love the shine on them.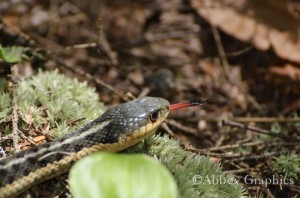 We also came across a gardner snake slithering along the path. We were able to photograph a close up of his forked tongue before he slithered away.
Yes after a trail hike you need to relax and what better way to do that is paddling a canoe.  Back out our cabin at Killarney Lodge we hoped into our canoe and paddled around Lake of Two Rivers.
A picture perfect day out on the water.
The dog didn't go with us on the canoe but my niece thought it would be fun to try her life jacket on her. If the life jacket doesn't fit don't wear it.
After our canoe trip and some lunch off to the beach we went. Our Golden Retriever Bronte just loves to cool off and the beaches around Lake of Two Rivers are perfect for that.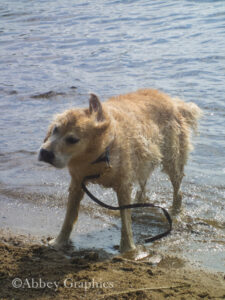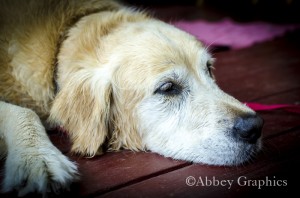 Tired dog after playing in the water.
The next morning we had chance of rain expected, still made for a great shot.