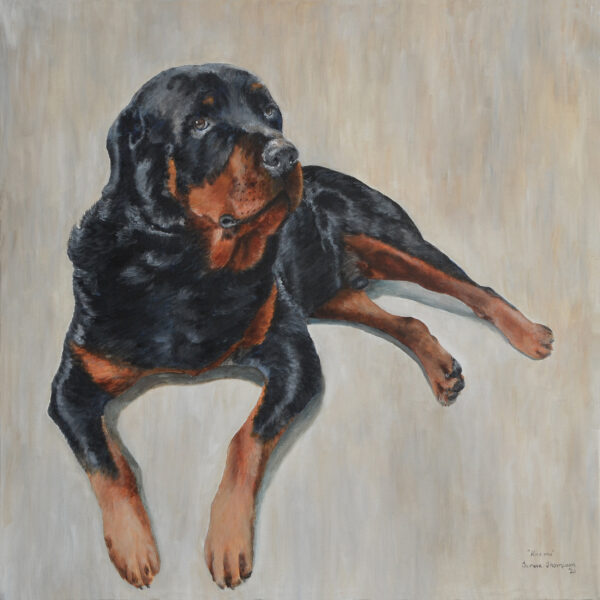 Kozmo's portrait 24″ x 24″ acrylic on canvas.
A follower on my Facebook page contacted me about doing a pet portrait of her Rottweiler Kozmo. She sent me a few photos to choose from and I picked the best one to work from and created it on the decided size of canvas.
Below is the photo that I worked with. Whenever I do a pet portrait I ask that the client send me a good clean photo or two and get the detail in eyes. The eyes after all is the window to the soul. I then try to get the personality of the dog through the painting. I do love doing pets and if you would like to have one done please contact me. Feel free to follow me on my Instagram feed to see my works in progress as well.