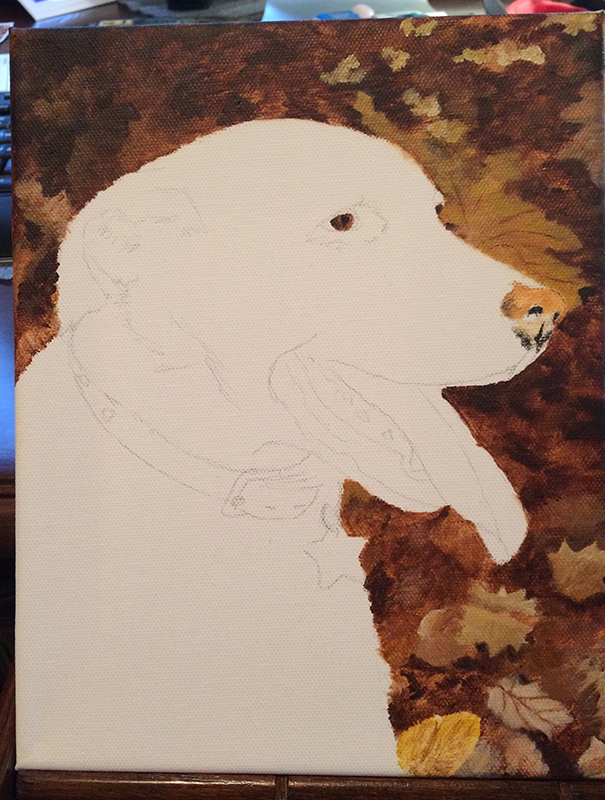 In the first step I draw the portrait of the pet out on the canvas.
Then I start blocking in the background and adding layers of details in as it dries.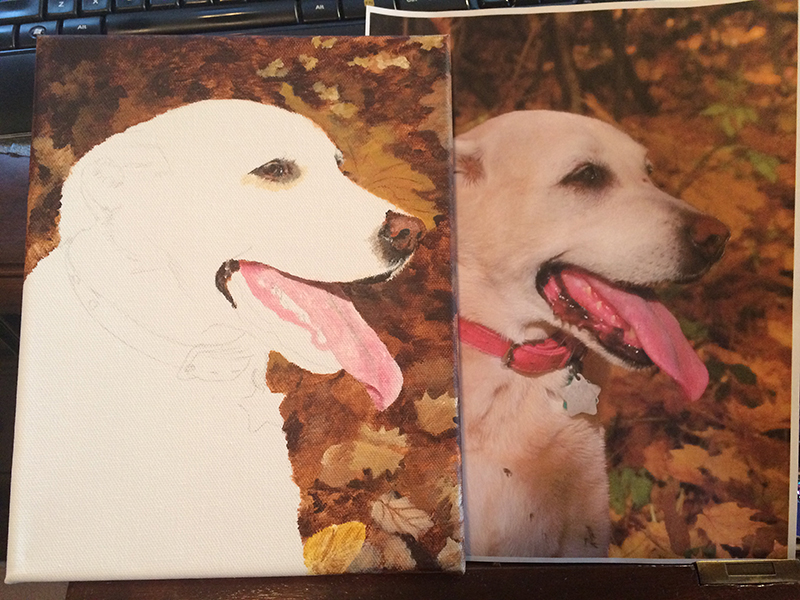 Then I start on the eyes and nose which in my mind makes the painting.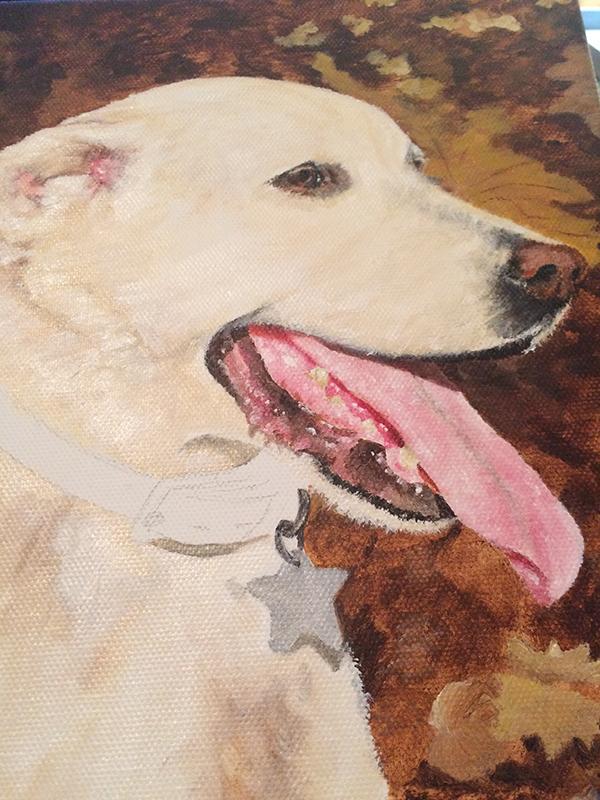 Then the head and rest of the body is painted and then I do the finishing details with the colour and hair, highlights etc. until it is complete.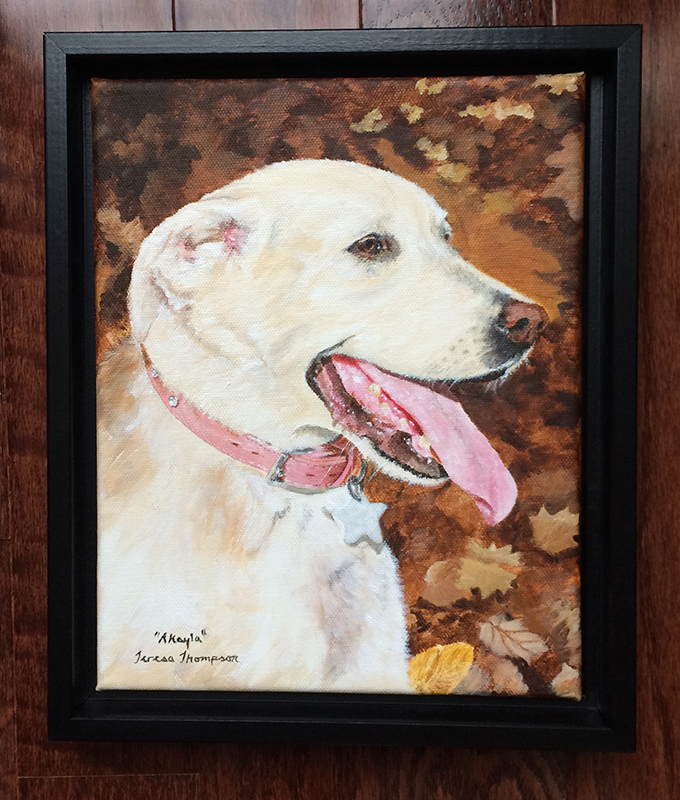 Once approved it is signed glazed and framed.
Pet portraits make a great gift idea for Anniversary, Birthday, Valentine's Day, Christmas or In Memory of. Contact me if you are interested in ordering your own pet portrait.