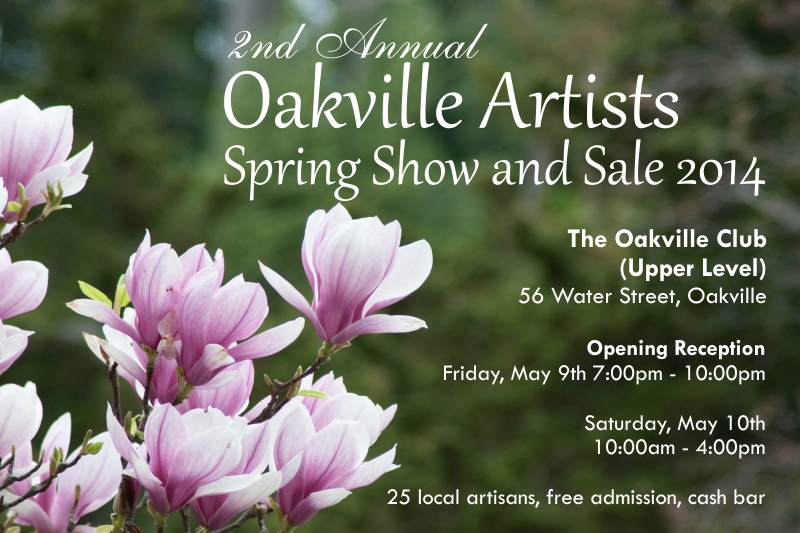 Join us Mother's Day Weekend
Open Reception:
Friday night, May 9th 7:00 pm to 10:00 pm
and Saturday, May 10th 10:00 am to 4:00 pm
at The Oakville Club.
Located along the banks of Sixteen Mile Creek, in the heart of Oakville.
25 local artisans, free admission, cash bar.
The show will feature 25 talented local artists ranging from watercolour, oils, acrylics, pencil, sculptures, photography, pottery, jewellery, fiber art and stained glass.