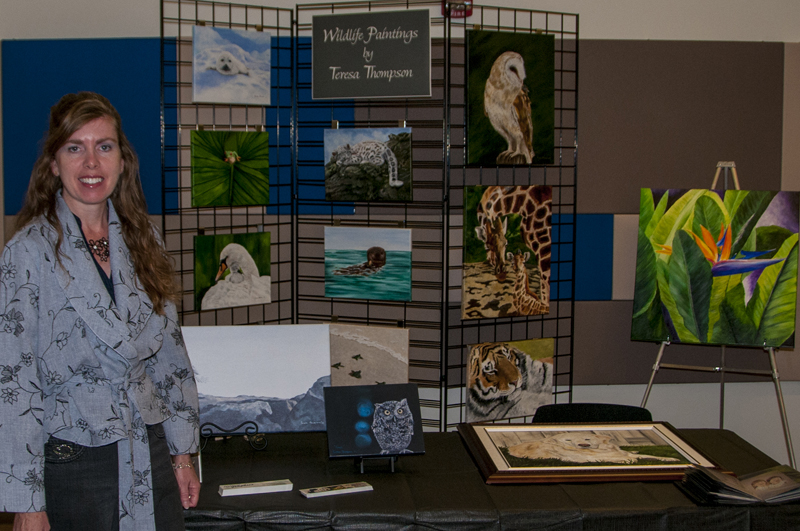 It was nice to be apart of  Culture Days at the Queen Elizabeth Park Community and Cultural Centre in Oakville, Ontario. I enjoyed talking to the other artists and people that stopped by the booth. I worked on my new "Wildlife Series" from April on through the summer to get them ready for the show and I am loving it.
"Wildlife Series" features paintings of wildlife that are on the endangered list or numbers are dwindling because of loss of habitat or over poaching. Focus is to gain interest with young children through sharing the love of art and nature.
Original acrylic canvas paintings and limited edition canvas prints are available to order along with custom requests.
Contact us for more information.