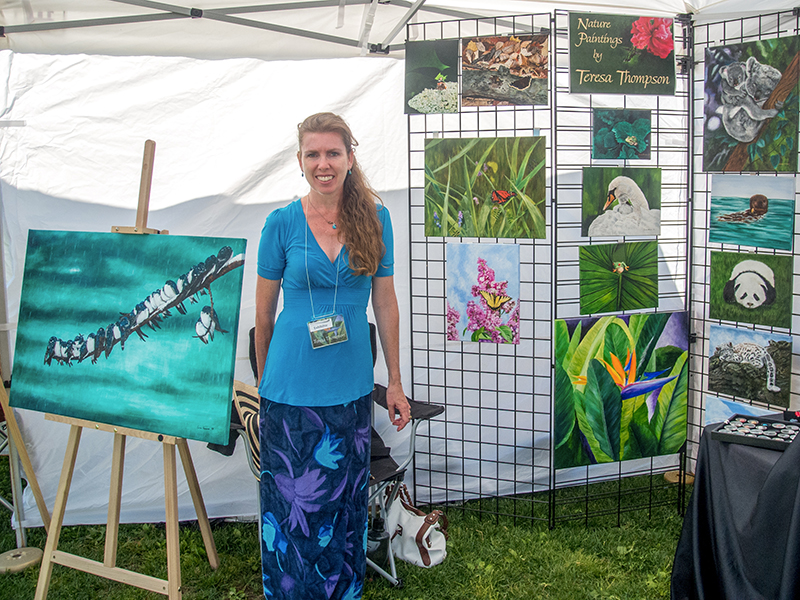 My booth at Art in the Park, my first year participating in the 48th Annual Show! So much talent with over 175 artists, unfortunately I was not able to see every ones booth. Wish I could have.
Me and Jewellery Glass Artist Berna Kilic at Bronte's Art in the Park this year.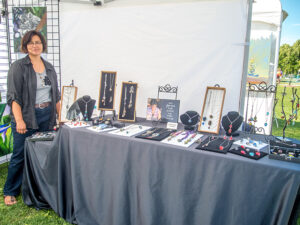 Berna's table of jewellery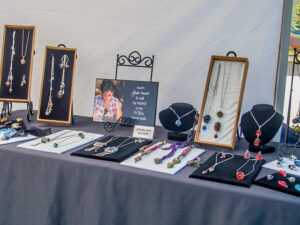 Close up of her glass blown jewellery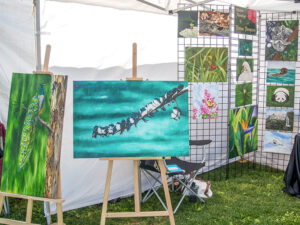 My wildlife paintings, Peacock's Pride and Birds of a Feather with more work in the background.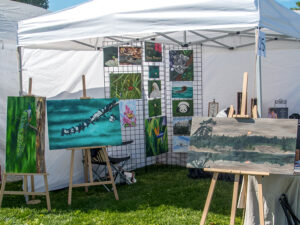 Full booth at Art in the Park, Nature's Escape in the front right. Feel free to contact me for interest in any pieces.