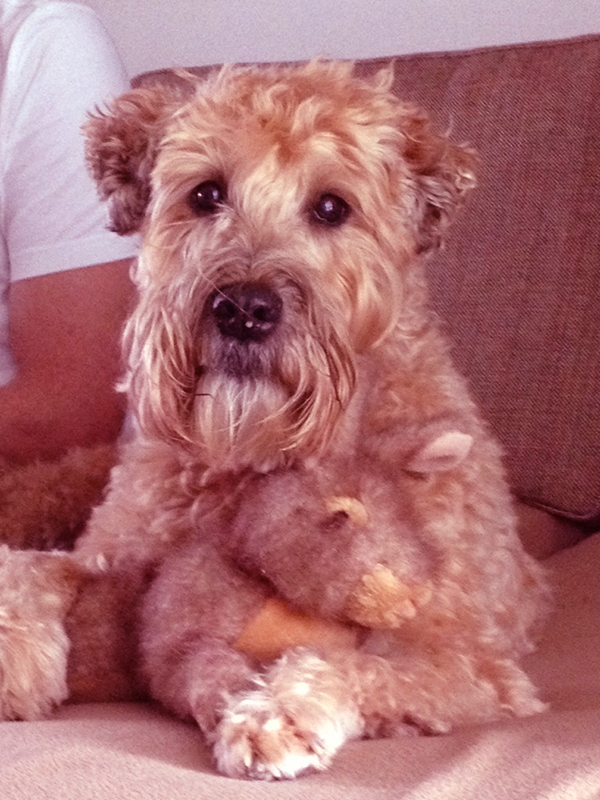 Photo reference of sweet Bailey now 14 years old. I have been commissioned to paint her portrait for the owner's birthday.
Close up of her eyes and nose painted acrylic on canvas
Her toy bunny rabbit that she loves.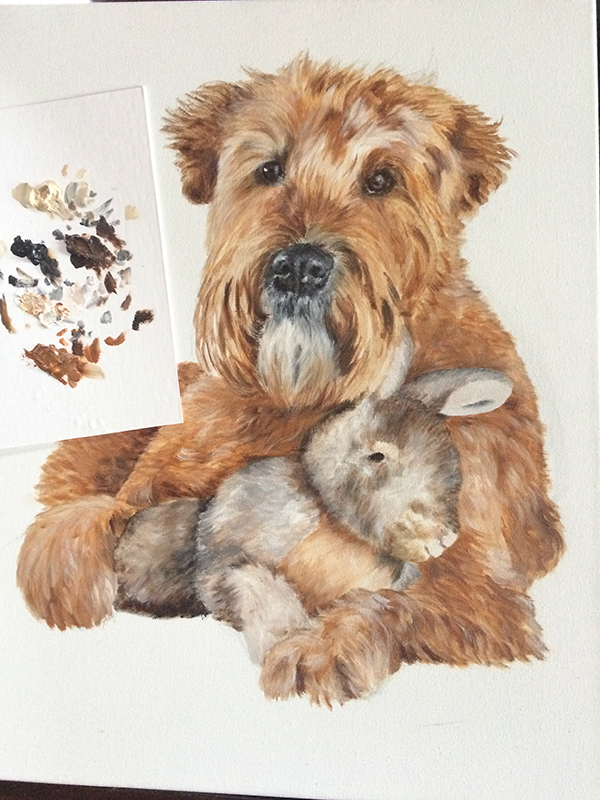 Details going in for the coat, high lights and shading.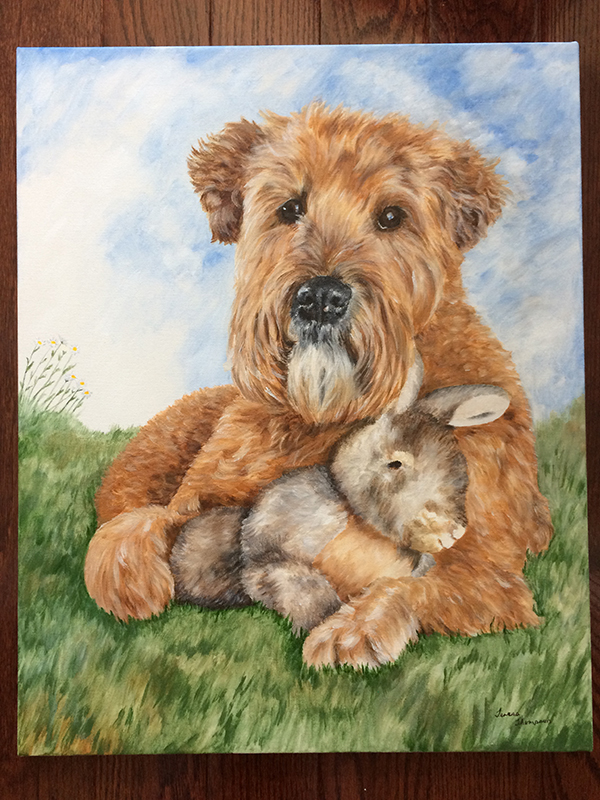 Finished piece is 16″ x 20″ ready to go home to her owners.